Raised So Far
$59,139.30
Help us raise vital funds
Creator: Connie Zammit
Close at Saturday, 30 April 2011
Connie Climbing Mt Kili 4 a Cure
I am attempting to climb the World's highest freestanding mountain to support the work of Cure Cancer Australia, who are dedicated to funding outstanding young researchers as they break new ground towards a cure for cancer. This will be a literally 'breath-taking' experience. Please support me with a donation, big or small to help me reach the summit and to help Cure Cancer Australia fund our best young researchers as they search for a cure for this devastating disease.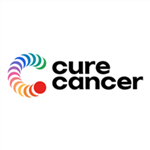 Cure Cancer Australia Foundation
CURE CANCER AUSTRALIA'S focus is to find a cure for cancer.
One in two families are touched by cancer in their lifetime and Cure Cancer Australia is determined to improve prevention, detection and treatment outcomes to reduce the suffering caused by cancer.
In 2014, Cure Cancer Australia will provide 28 research grants totalling $2.5million to the best young researchers in our country with fresh approaches across all areas of cancer research.
$50 funds one hour, $1,900 funds one week, $8,300 funds one month and $100,000 funds one year of vital cancer research.
Untold thousands of lives have already been saved as a result of research. However, one life lost to cancer is still one too many. Cure Cancer Australia will not give up on the fight until we can realise 'a world without cancer, nothing less. ' We simply couldn't continue our work without the support of people like you.
Thank you for your support!
FUNDOMETER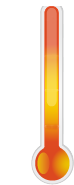 Target
$10,000
Raised So Far
$21,103
Biggest Supporters:
Boehringer Ingelheim : $5,000.00
Boehringer Ingelheim: $4,348.70